LIST OF 7 SUPPLIERS YOU CAN EXPECT AT THE UPCOMING CHARTER MEETUP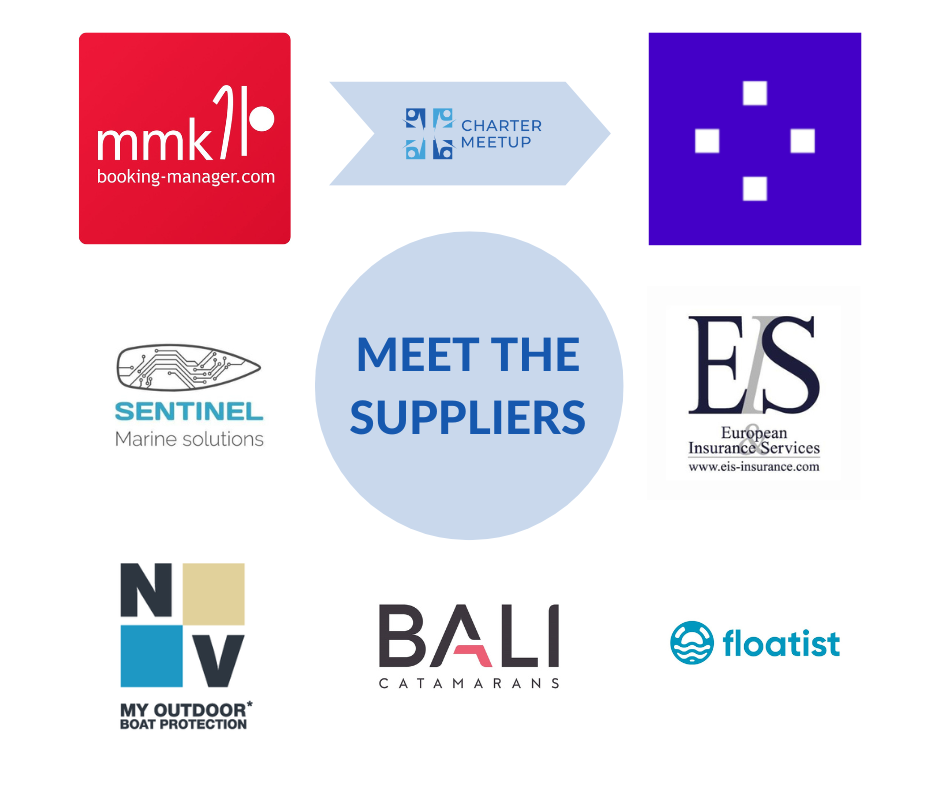 Upcoming Charter Meetup is slowly approaching! Therefore we present you with this year's participating suppliers from all around the world. You probably heard about them, but it doesn't hurt to have some additional information before you get to meet these suppliers in Athens. Without any further ado, here are Charter Meetup's participating suppliers:
NVEQUIPMENT (FRA)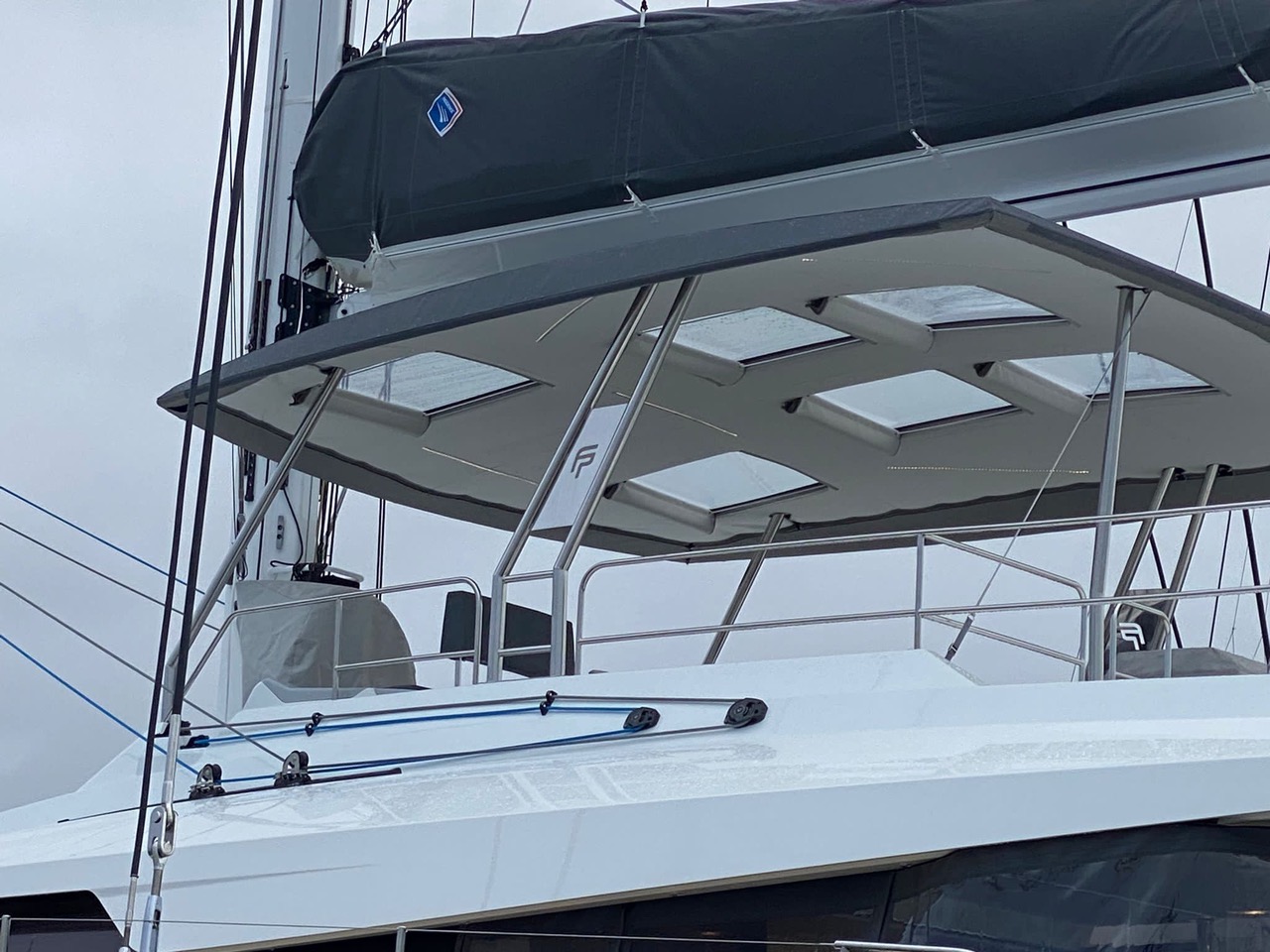 Based on the French west coast, NVequipment is the unique expert who dedicates design and hand-made know how for a specific boat with the high level of industrial performances you need.
NVequipment designs and produces outdoor equipment for any type of sailing or motoring pleasure: leisure boats, cruising boats, multihulls, sailing or motor Yachts.
Strong business ties and confidence linked the NV's teams to international charters, aftermarket in main countries and European boatbuilders.
SEAZONE (ISR)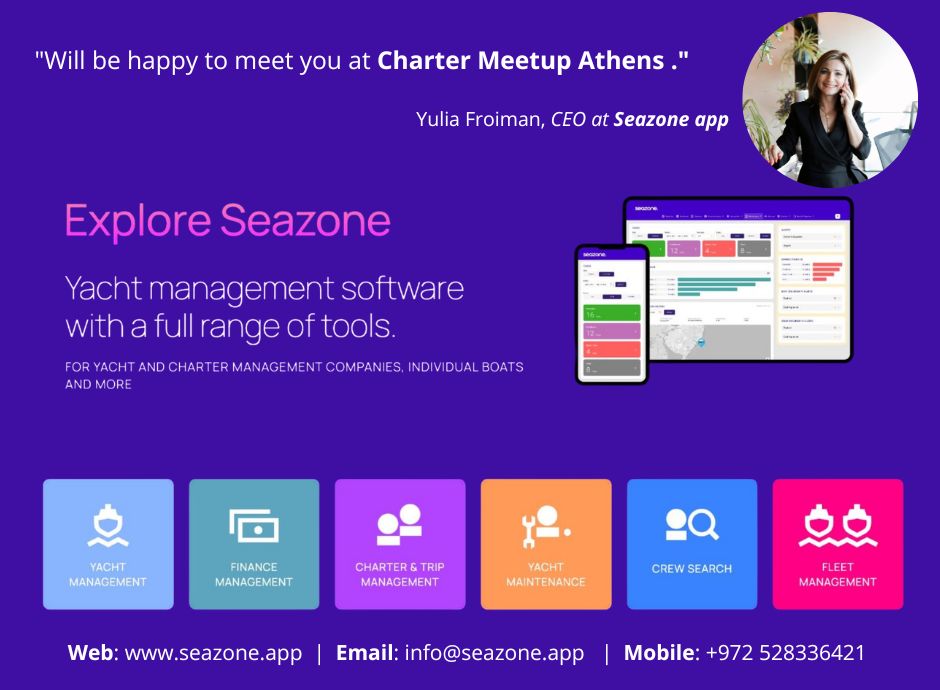 Seazone.app simplifies the complexities of managing vessels. With a real-time fleet management dashboard, finance management, PMS, charter management, and crew search platform, this software provides all the necessary tools to manage a fleet effectively.
Overall, Seazone.app for yacht and fleet management streamlines management processes and saves time and money. Experience its power today and see the difference for yourself.
FLOATIST (AND)
Floatist is the new all-in-one fleet management solution for charter operators. Started from Cindy Allis's own experience as a semi-professional skipper in the Med, combined with her skills as a software engineer, Floatist is now helping fleet operators around the Med improve their operations with digitized tooling. 
With the Floatist Client app customers can login on their mobile phone from the moment of booking, and familiarize themselves with equipment before arrival. Stop asking clients to fill in cumbersome word documents for the crew list, instead collect all details easily through the app, providing a more seamless experience for your clients ánd booking manager.
Floatist is the fleet management tool to use if you want to improve your way of working and your customer experience.
BALI CATAMARANS (FRA)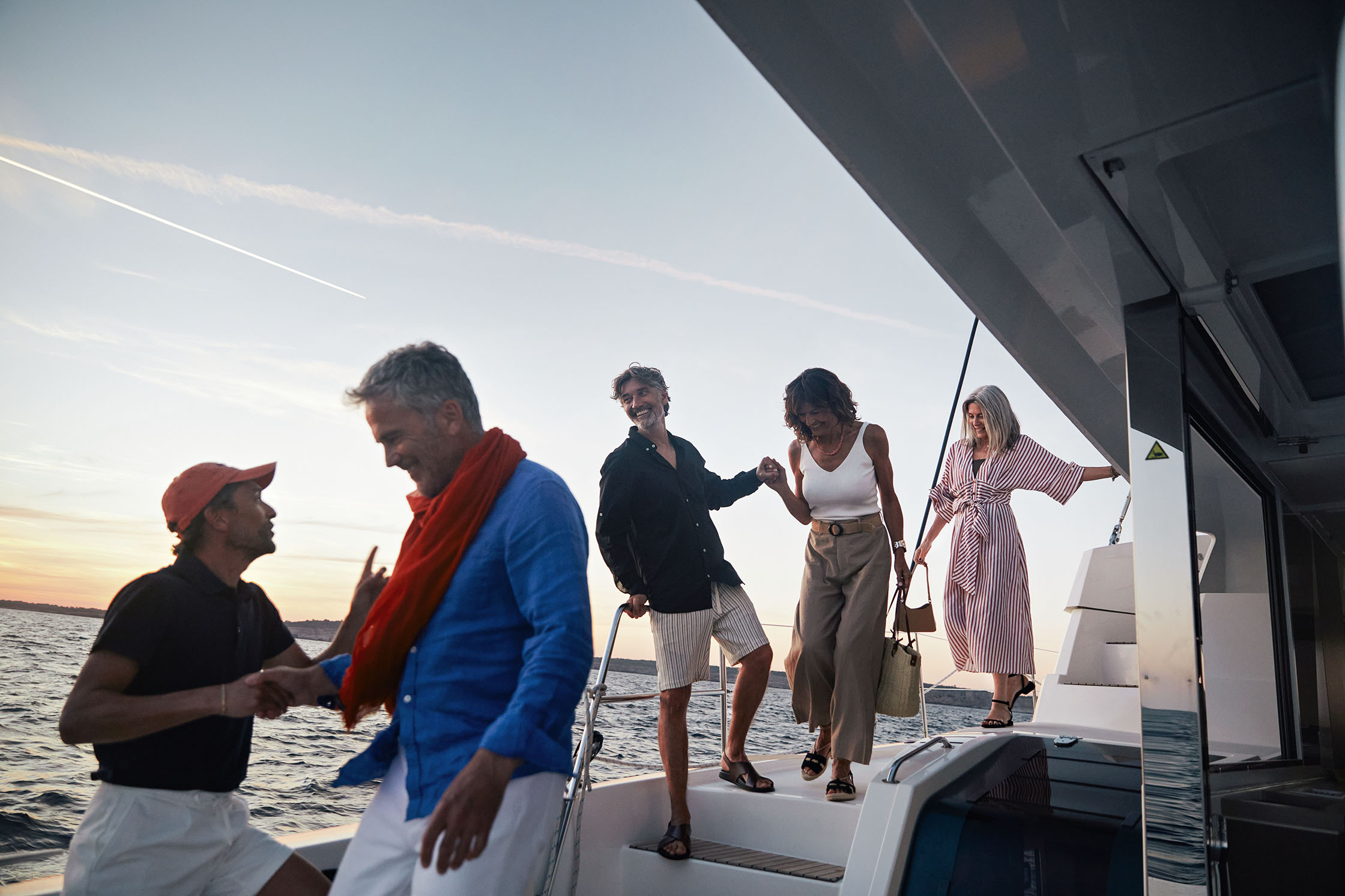 BALI Catamarans created by Olivier Poncin, with its own DNA, benefits from 40 years of experience in the nautical field as well as the expertise and dynamism of the CATANA teams. BALI is a unique and innovative concept which, in the time of 9 years, has succeeded in "tearing up the rulebook of catamaran design".
BALI IN FEW NUMBERS :
14 models since the creation of the company
7 models in the actual range from 38 up to 54'
 4 SHIPYARDS.
49 distributors worldwide
BALI CATAMARAN is the only one to offer from 10 to 20% more live-aboard space versus competition on the same models
Moreover, they offer the best rentability and bookings among all charter companies, furthermore the range is eligible for the Greek market (All BALI are above 12 meters) (on demand).
SENTINEL (CRO)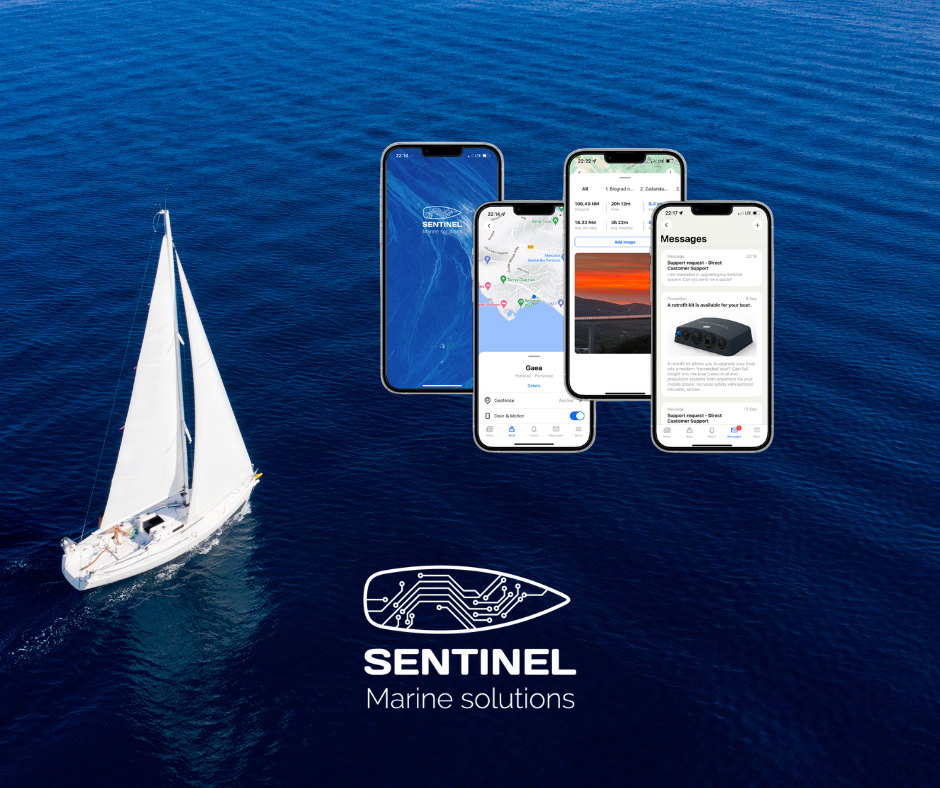 Sentinel Marine solutions is the leading connected boat platform supplier and a recognized enabler for the digital transformation of the boating industry. We develop software and hardware for integrating, monitoring, and remote control of modern boat systems. To charter fleet owners, they offer a unique set of fleet management tools, developed to facilitate charter business operations. From real-time fleet monitoring and automatic log book to contactless check-in, in-app communication with the guests, and trip reports- we have it all covered to ensure that your business procedures are streamlined and that your guests receive superior service and support. Regardless of the size of your fleet,  Sentinel will protect you from information overload. Furthermore, Sentinel filters and organizes data to expose only what really counts.
MMK SYSTEMS (CRO)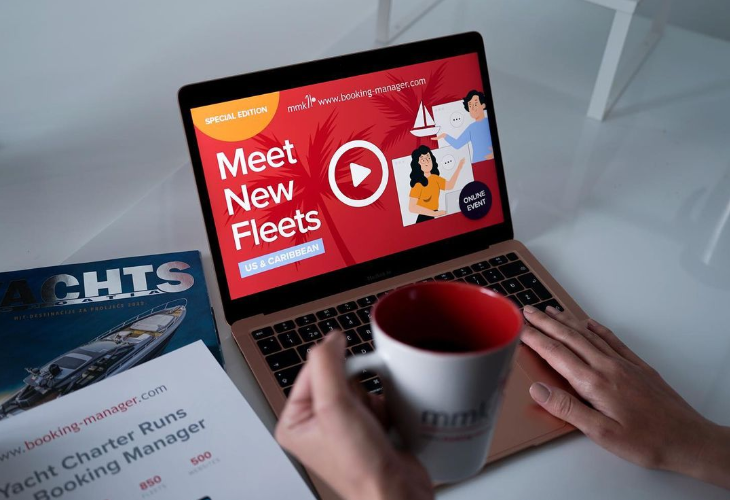 MMK Systems is a leading global distribution system and software solution in the yacht charter industry. The company focuses on speeding up and simplifying business processes through automation while helping its users to secure bookings in just a few clicks. Currently, over 5000 charter agencies worldwide use the Booking Manager System to provide charter options and bookings for their clients. Charter agencies can search through the real-time availability of 1000 fleets, counting almost 10.000 yachts spread over 500  destinations.  Additionally, Booking Manager delivers support on an international level to all its users in each step of the booking process, from distribution and bookings to invoicing. Additionally, it provides charter operators with a comprehensive and easy-to-use back-office management system.
EIS – European Insurance & Services GmbH (GER)
Are you looking for good liability coverage and fully comprehensive insurance for your yacht or boat? Then you have found the right place! With 24 years of experience in water sports and pleasure crafts, EIS – European Insurance & Services are your competent partner in all watercraft/pleasure craft insurance aspects.
Pleasure craft insurance designed by experts for charter & private yachts
"My company was the first company on the market to offer such a package. Our Insolvency Insurance is still the only such product on the market. We also do skipper & crew insurance as well as deposit insurance. For 2022 we will reach 15 million in premiums. About 30% of our portfolio are charter yachts, bareboat and crewed, up to 160 meters. We plan to further grow, primarily in the crewed charter yacht sector, worldwide. We will focus on online sales more than we did in the past."
Boris Quiotek