GREECE IS THE PLACE TO BE THIS SPRING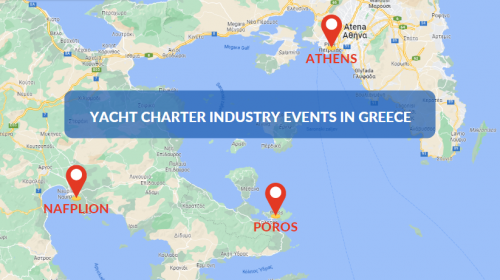 From mid-April to mid-May there are four key yacht charter events to attend in Greece: Charter Meetup in Athens, The Mediterranean Yacht Show in Nafplion, and the East Med Multihull & Yacht Charter Show in Poros Port. This just might be the perfect opportunity to spend a few weeks in sunny Greece, mixing business with pleasure, during this eventful period.
Charter Meetup, Amarilia Hotel in Athens (April 19-21)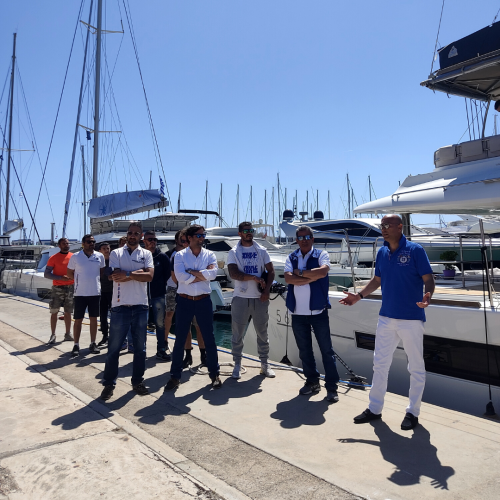 Charter Meetup in Athens is a B2B conference, one of the most noteworthy yacht charter events. Participants take part in an efficient speed meeting concept with 10-minute pre-arranged meetings. The schedule is arranged in advance. For this reason, 40 Greek fleet operators have structured meetings with 40 international brokers and suppliers. As a result – everyone meets everyone. Apart from B2B speed meetings and educational presentations about sailing in Greece, one of the biggest advantages for international brokers are marina tours and promo sailing week. Brokers visit charter bases, exploring services local fleet operators have to offer. Promo sailing week offers them a chance to charter a boat for free, giving them first-hand experience and better insight into how to serve their clients better.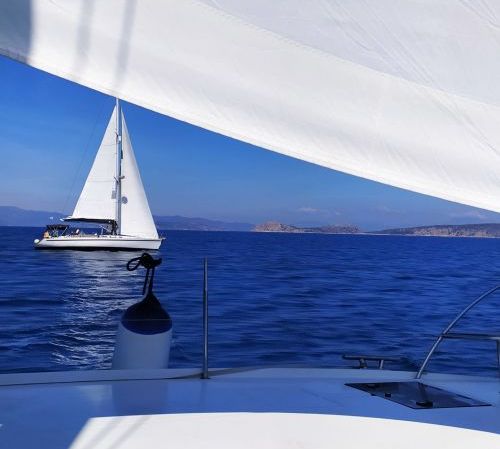 The perfect itinerary would be to use promo week right after Charter Meetup, just before other yacht shows start in Poros and Napfilion. Why not treat yourself and your family with an early holiday or set up a business getaway with your colleagues, gaining a proper understanding of what the local charters have to offer?
Charter Meetup – Promo Week (April 22-29)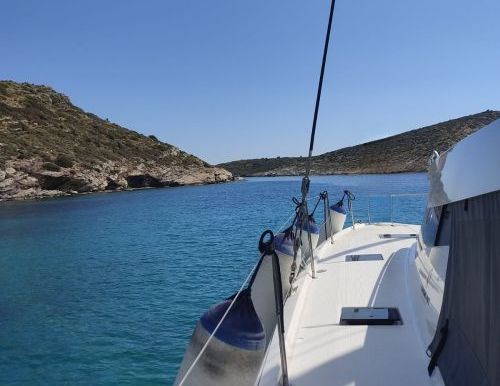 Greek fleet operators offer brokers promo week as an opportunity to charter a boat for free and go sailing around Greece. Brokers can use this generous opportunity to sail with their families and friends, meanwhile gaining first-hand experience about what Greek charters have to offer. This is a great chance to explore one of the 5 sailing areas in Greece: Saronic Gulf, Ionian Islands, Cyclades, Sporades, and Dodecanese. One of the promo week's benefits is timing – the end of April is preseason in Greece, which means you will avoid overcrowded touristic areas and still enjoy warm weather and sunny days.
Still hesitant? Take a look at how it was on the Charter Meetup 2022.
The Mediterranean Yacht Show, Nafplion (April 29 – May 3)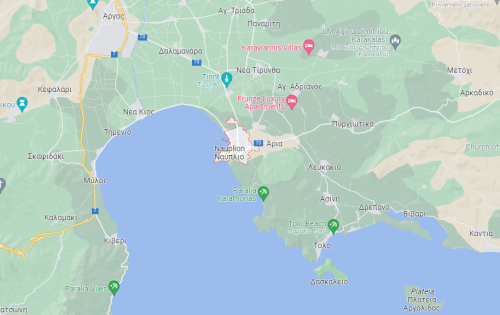 The Mediterranean Yacht Show (MEDYS), the largest exhibition of professional crewed yachts in the world is the main yacht industry event. MEDYS will display crews in the best possible way, or as the organizers put it – the "crème de la crème" of the licensed and legally operating highly professional yachts and crews in this part of the World. This six-day yacht show is fully organized, maximizing your networking experience and leaving you with less worry about whether you'll get to explore everything, because – you definitely will! To spice things up and take a break from the busy schedule, there is also a social event organized by Istion Yachting, who are also one of the participants at the Charter Meetup 2023. 
East Med Multihull & Yacht Charter Show, Poros Port (May 4-6)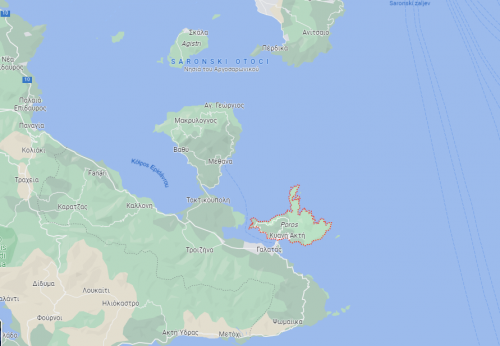 This crewed yacht charter show will be a major attraction for influential guests, Greek and foreign chartering brokers, journalists, and correspondents for the most prestigious magazines promoting maritime tourism worldwide. Yacht viewing is fully organized on the beautiful island of Poros. This allows brokers to attend scheduled yachts, have meals on board to get the full experience of the yacht, and get a better idea of what they will be promoting. That way they will be able to get to know the yacht and the charter manager so they can offer the yachts for future charters. You can even use the option to participate in a fully organized fam trip from May 7th to May 9th, leaving you with less to worry about and more to enjoy.
Sounds interesting? Registrations for the 2023 Charter Meetup are open and the number of participants is limited – register here.
See you in Athens, don't miss these yacht charter events!
More info about the Charter Meetup here.