CHARTER MEETUP 2023: BRINGING TOGETHER THE YACHT INDUSTRY IN ATHENS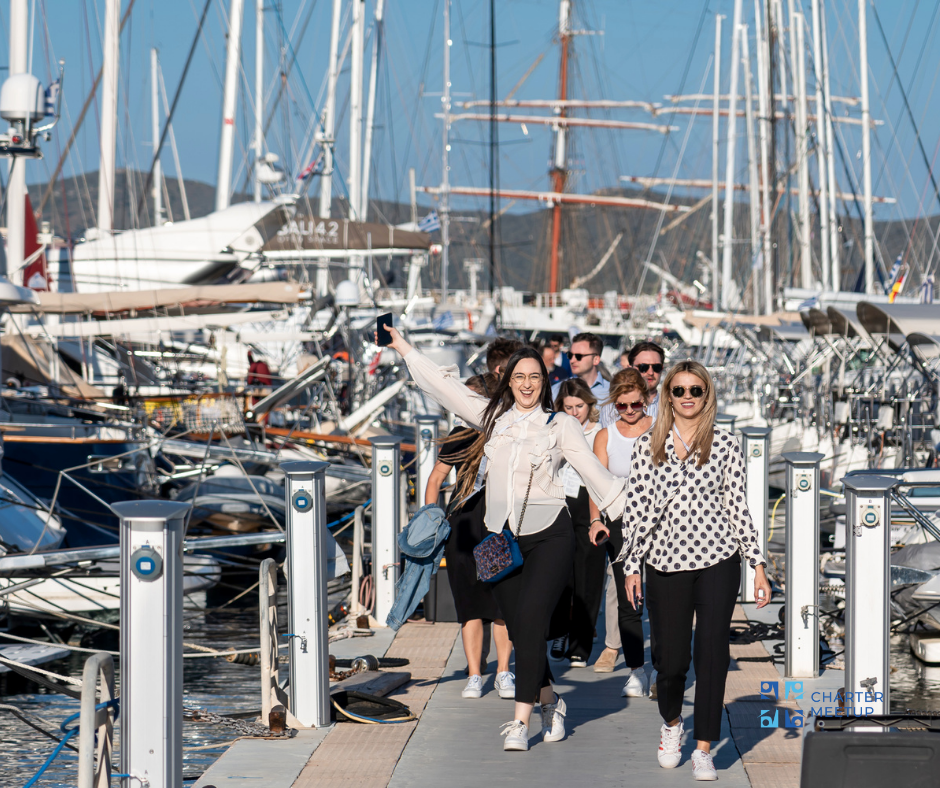 We are thrilled to share with you the highlights of Charter Meetup, a highly anticipated B2B yacht charter conference that took place in Athens from April 19-21. This event was a unique opportunity for 30 international agents, 38 Greek yacht charter companies and 8 suppliers to come together, network, and explore new business opportunities.
PRE-SCHEDULED B2B MEETINGS
One of the key features of Charter Meetup was the opportunity for participants to engage in pre-scheduled business meetings. In Charter Meetup 2023, over 1400 meetings were held in total. Agents and charter companies had the chance to meet in person and connect one-on-one, discuss potential collaborations, and build relationships. These meetings provided a valuable platform for meaningful interactions, fostering new partnerships and strengthening existing ones.
In addition to the structured B2B meetings, Charter Meetup provided informal networking opportunities for attendees to share experiences and expand their professional networks.

SAILING PRESENTATIONS
The event featured sailing presentations, providing insights into the sailing conditions, route options, and overall meteorology insights in Greece. Participants had the opportunity to learn about on-site conditions, gaining valuable knowledge to enhance their business operations.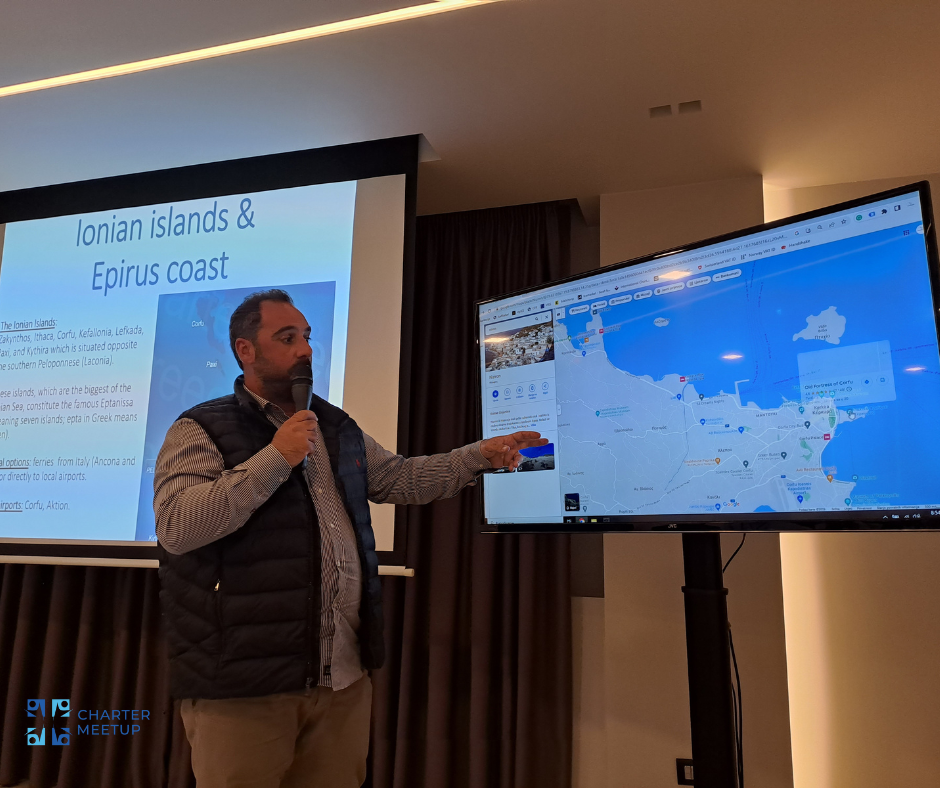 MARINA TOURS
Charter Meetup also included exciting marina tours, allowing participants to explore different marinas near Athens. Greek charter companies stood out in showcasing their bases, and presenting them in the best light possible. These on-site visits provided participants with first-hand experience of the local charter bases at four different marinas: Alimos Marina, Agios Kosmas, Lavrio Port and Olympic Marina. Marina tours were instrumental in helping participants gain a clearer understanding of the topics discussed during B2B meeting sessions.

PROMO SAILING WEEK: A BLEND OF BUSINESS AND PLEASURE
As a part of Charter Meetup, participants had the exclusive opportunity to join the Promo sailing week, a unique program that allowed brokers to charter a boat for free and experience sailing in Greece first-hand. This exciting initiative offered a perfect blend of business and pleasure, offering brokers to immerse themselves in the breathtaking beauty of the Greek islands and experience the joy of sailing in crystal clear waters.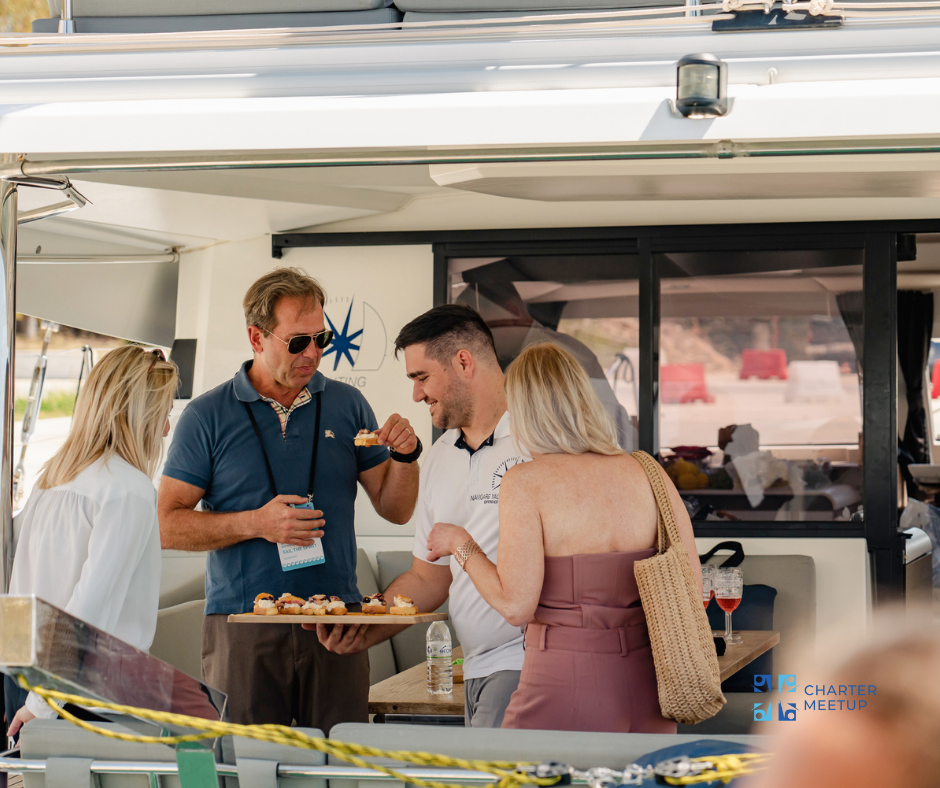 We would like to express our heartfelt gratitude to all the participants for making Charter Meetup 2023 an unforgettable event. We look forward to future opportunities to come together and further strengthen the yacht charter community. Until next year!